October 2011
Health, Fitness & Wellness Expos, Trade Shows, Seminars, Conferences and Festivals
Active Aging Week
September 25 - October 1, 2011
Promoting an active and healthy lifestyle. In the last week of September, older adults find plenty of interesting things to do and learn during Active Aging Week, ICAA's annual health promotion event. In seniors centers and retirement communities, parks and health clubs, nature preserves and dance halls, Active Aging Week hosts provide many opportunities to choose an active life. Active Aging Week events are planned locally, allowing organizers at each host site to decide what they wish to do.
www.icaa.cc
Twin Cities In Motion Health and Fitness Expo
September 30 - October 1, 2011
Saint Paul RiverCentre
St. Paul, Minnesota
Along with race number and packet pick-up, you'll find hands-on health and fitness exhibits, great bargains on running and fitness gear, free sampling, free massages, information on equipment, nutrition and other races. Medtronic Twin Cities Marathon merchandise will be available for sale including posters, kids' and adults' apparel, novelty items, and more. The Health & Fitness Expo is free and open to the public. Exhibitors - Want to exhibit your product to more than 40,000 people race weekend? Why not showcase your company at the Health & Fitness Expo.
www.mtcmarathon.org/Weekend/expo.cfm
FIBO Power™ USA and EUROPA™
September 30 - October 1, 2011
Donald E. Stephens Convention Center
Rosemont, Illinois
FIBO POWER™ USA and EUROPA™ will feature many attractions, competitions and special events including celebrity bodybuilder appearances, fitness and strength competitions, grappling, Mixed Martial Arts, CrossFit Tournaments, Cover Model and "Hot Mom" contests. In addition, FIBO POWER™ USA and EUROPA™ will present the latest products and training techniques designed to improve fitness and physique, as well as training, seminars, hands-on demonstrations and sessions with top nutritionists, trainers and body builders. There will be a variety of competitions, contests and feature areas throughout the weekend at FIBO POWER™ USA and EUROPA™ Visitors of the 2011 event will have the chance to watch the professionals train AND compete in a number of competitions themselves, including IFBB FIBO POWER Pro Bodybuilding, Pro Figure, Pro Fitness, Pro Bikini Contest, Hot Mom Contest, NPC Bodybuilding, Fitness, Figure, Bikini Champions, Grappling Tournaments, Powerlifting, Superlifting, Wrestling, Karate, Judo, Martial Arts, Strongman Contests, CrossFit Competition, plus more. Also enjoy demonstrations including fitness and aerobics and even a fitness model fashion show.
www.fibopowerusa.com
Phuket Vegetarian Festival,
September 27 - October 5, 2011
Phuket, Thailand
The Phuket Vegetarian Festival is an annual event held during the ninth lunar month of the Chinese calendar. It is believed that the vegetarian festival and its accompanying sacred rituals bestow good fortune upon those who religiously observe this rite. During this time, local residents of Chinese ancestry strictly observe a 10-day vegetarian or vegan diet for the purposes of spiritual cleansing and merit-making.
www.phuketvegetarian.com
Dodge Rock 'n' Roll San Jose Half Marathon Health & Fitness Expo presented by Power Balance
September 30 - October 1, 2011
San Jose McEnery Convention Center
San Jose, California
Free Admission – Open to the public! * More than 80 exhibitors will feature free samples, interactive displays, and exciting sweepstakes. * Bring your pocketbook and shop 'til you drop at the Official Dodge Rock 'n' Roll San Jose Half Marathon Merchandise Store * Incredible buys in running shoes, sports apparel, watches, sunglasses and more! * Talk to experts in health, nutrition, travel, investment and finance. Read more.
www.san-jose.competitor.com/expo
Body Soul & Spirit Expo - Calgary
September 30 - October 2, 2011
Calgary Stampede Park
Calgary, Alberta, Canada
Body Soul & Spirit Expo – Calgary is the health and wellness event focusing on health and wellness of the people. All the physical therapists, yoga teachers, academics and the other professionals who are associated with this field will be gathered at one premise to display wide variety of healthy products and services which will include aromatherapy, wellness, healing arts, alternative therapies, exercise & fitness equipment, healthy food & beverage choices, wellness products, intuitive arts, esoteric philosophy, natural healing, metaphysics, astrology etc.
www.bodysoulspiritexpo.com
Toyota U.S. Open Triathlon Sports and Fitness Expo
October 1, 2011
The Hilton Bella Harbor
Rockwall, Texas
The 2011 Toyota U.S. Open Triathlon Sports and Fitness Expo will take place outside at the beautiful Harbor in Rockwall. The Toyota U.S. Open Triathlon Sports and Fitness Expo will be the location for athlete registration and packet-pickup. You do not need to bring your bike with you to check-in on Saturday. The Expo is open to the general public and admission is free.
www.toyotausopentriathlon.com
Wellington Vegetarian Food & Lifestyle Festival
October 1, 2011
Saint John's
Wellington, Aotearoa New Zealand
This year's Wellington Vegetarian Food & Lifestyle Festival will be held on Saturday, 1st October from 10am to 4pm at Saint John's in the City (corner of Willis & Dixon Streets). There will be stalls, films, speakers, cooking demonstrations, food and more. Enjoy great vegetarian food, watch top veggie chefs display their cooking secrets, learn about vegetarian living and enjoy celebrating cruelty free pro planet living with Christchurch's vegetarian community. Whether you are vegetarian or not, you will love the variety of foods and entertainment available.
www.vegetarianfestival.org.nz
OKC Health and Wellness Fall Women's Health Expo and Conference
October 1, 2011
Oklahoma City Zoo Education Center
Oklahoma City, Oklahoma
Free Expo Admission, Free Goodie Bags, Health Screenings Available, Flu Shots Available, Visit One-on-One with Health Professionals, Kids Fun Room Activities, Zoo Discount Passes, National and Local Speakers.
To Pre-Register and book your booth, call Dr. Angela C. Slovak 405-210-8205 or email okchealthfair@aol.com.
www.thriveokwellness.com
CrossFit Olympic Lifting Trainer Course
October 1 - 2, 2011
CrossFit Providence
Providence, Rhode Island
Spend two full days with CrossFit Coach Mike Burgener OR one of his tier one coaches staff learning, studying and practicing the Olympic lifts. The Snatch and Clean and Jerk bring speed, power, coordination, agility, accuracy and balance to your strength training. These lifts are indispensable to CrossFit programming and expert coaching is a powerful advantage.
www.crossfitprovidence.com
Maccabi Canada First Annual Sports Challenge
October 2, 2011
Camp Robin Hood
Markham, Toronto, Ontario
The teams are all selected and ready to go, the captains are hyped and counting on a win, and who wouldn't when the first prize is a private box at a Jays game in the company of the legendary Dan Shulman, winner of the "Announcer of the Decade" award by Sports Illustrated! On Sunday October 2nd, 8 teams of 10 athletes each will face each other in Maccabi Canada's first annual Sport Challenge, where each team will consecutively play five sports: basketball, soccer, baseball, football and volleyball. Teams will be awarded 2 points for a win, 1 point for a tie and 0 for a loss. The top two teams will then face each other in a wild obstacle course to determine the overall challenge winner.
www.maccabicanada.com
12th Annual SF World Veg Festival Weekend
October 2, 2011
San Francisco County Fair Building (inside Golden Gate Park)
San Francisco, California
This Award Winning Festival celebrates its 12th year with an action packed day of very informative lectures by the movers and shakers of the vegetarian movement plus creative vegan cooking demos, international cuisine to sample or buy, vegan friendly merchandise; a Children's Corner; Veggie Speed Dating; a Vegan Fashion Show, and a variety of world entertainers.
www.worldvegfestival.com
Pan African Health Expo and Conference
October 5 - 7, 2011
Sandton Convention Centre
Sandton, Johannesburg, South Africa
The Pan African Health Expo is the premier event for the broad healthcare community in Southern Africa. The Expo will allow manufacturers and distributors of medical equipment and technology to showcase their products with healthcare professionals in attendance, thereby giving an indication of how much the industry has progressed. The 2011 Pan African Health Expo promises to be a comprehensive event encompassing preventative, promotive, curative and rehabilitative healthcare.
www.fairconsultants.com
YogaFit Mind Body Fitness Conference
October 5 - 8, 2011
Monaco
Salt Lake City, Utah
Mind/Body Fitness Conferences are informative events that help students work towards a Yoga Alliance® registry, earn continuing education credits (CECs), or simply deepen one's yoga practice and transform one's self. In 2011, awaken your spirit and join them as they are planning some new and exciting activities in addition to the Yoga Teacher Trainings. So get in on the fun and start planning now!
www.yogafit.com
Family Health and Fitness Fair
October 6, 2011
Rochester, New York
Upstate New York's largest Health Care exhibition features Flu shots, 12 free testings and screenings, free programs by health professionals and more than 200 exhibitors both profit & non-profit.
www.rochesterhealthfair.com
Inner IDEA® Conference: The World's Leading Mind-Body-Spirit Conference
October 6-9, 2011
Hilton La Jolla Torrey Pines Hotel
La Jolla, California
The Inner IDEA Conference is a unique, experiential educational weekend that explores topics such as Pilates, yoga, Gyrotonic®, and integrative movement, among many others. At the Conference, immerse yourself in the experience of wellness with the world's leading educators in mind-body-spirit health. Whether you are a skilled professional or new to the field, Inner IDEA is a remarkable opportunity to explore a wide range of wellness practices, and develop new areas of expertise to broaden your professional scope. Every session is designed to give you practical new ideas, techniques and programs to transform your own life and the lives of your clients. All in One Place: The Best of Pilates, Yoga and Wellness. Over 100 Sessions With Top Faculty and Fresh Topics. Learning in a Mindful Environment. Shop for Books, Music, Clothing, Accessories, Equipment and More.
www.ideafit.com
Rock 'n' Roll Denver Marathon & ½ Marathon Health & Fitness EXPO
October 7 - 8, 2011
Colorado Convention Center, Hall F
Denver, Colorado
The Rock 'n' Roll Denver Marathon & ½ Marathon features the exciting Health & Fitness EXPO! The Health & Fitness EXPO will take place in downtown Denver and will feature up to 100 exhibitors and 30,000 visitors. Check out the latest products and services from companies focused on health and wellness of the community. The Health & Fitness EXPO is FREE and OPEN TO THE PUBLIC. Be sure to pick up the Rock 'n' Roll Denver Event Guide located within Competitor Colorado Magazine.
www.denver.competitor.com/expo
UFC Fan Expo Houston
October 7 - 8, 2011
George R. Brown Convention Center
Houston, Texas
UFC® Fan Expo is heading to Houston. UFC® Fan Expo is the world's premier Ultimate Fighting Championship® event where millions of fans of the fastest-growing sport have the opportunity to celebrate their passion for MMA through the experience of exhibitions, Training & Development, Special Events, Competitions, Meet & Greets, Fighter Demos, The Octagon®, Autograph Sessions, and so much more!
www.ufcfanexpo.com
Chicago Marathon Health & Fitness Expo
October 7 - 8, 2011
McCormick Place Convention Center
Chicago, Illinois
The Chicago Marathon Health & Fitness Expo annually hosts more than 175 exhibitors featuring the newest designs in running gear and shoes, as well as the latest developments in sports, fitness and nutrition. In addition, the Expo is the home of Participant Packet Pick-Up for all 45,000 marathon runners. Held at Chicago's McCormick Place, the two-day Expo is free and open to the public.
www.chicagomarathon.com
Arnold Fitness Expo Europe
October 8 - 9, 2011
Palacio Municipal de Congresos del Campo de las Naciones
Madrid, Spain
The first-ever Arnold Classic Europe will feature IFBB Pro League men's bodybuilding and fitness, a complete lineup of amateur bodybuilding events, a health & fitness expo and bikini competitions. Others will include strongman, armwrestling, weightlifting, gymnastics, Paralympics and track & field.
www.arnoldclassiceurope.es
Hamptons Fitness Expo
October 9, 2011 9:00 am - 6:00 pm
Hampton Hall
Southampton, New York
First annual Fitness Expo will feature local vendors featuring most current health food, supplements, apparel and all day athletic fitness activity workshops, products and services fun for the whole family. Sponsored by Arthur Murray school of Dance, ZUMBA for kids, Core Belly Dance, Boxing for fitness, Pilates Mat, CPR , Adult/Child and first Aid certification. Space is limited register in advance. Transform yourself or try class you always wanted to try, Register now for classes.
Exhibitors and attendees contact: Amanda - (917) 375-3130 aeventmanagement@aol.com
www.ABeventManagement.com
Vegetarian Food And Lifestyle Expo
October 9, 2011
Canterbury Horticultural Centre
Christchurch, New Zealand
Christchurch is New Zealand's vegetarian capital with more on offer for vegetarians and vegans than anywhere else in the country. Over 10,000 vegetarians live here and the Vegetarian Expo is our Big Day Enjoy great vegetarian food, watch top veggie chefs display their cooking secrets, learn about vegetarian living and enjoy celebrating cruelty free pro planet living with Christchurch's vegetarian community. Whether you are vegetarian or not, you will love the variety of foods and entertainment on offer.
www.vegetarianexpo.org.nz
Body & Health Expo
October 7 - 11, 2011
Dortmunder Westfalenhallen
Dortmund, Germany
The health fair BODY & HEALTH, through its attractive combination of exhibition, lectures and specialized and practical forums to a complex and competent market in the health sector. The contents of the health fair BODY & HEALTH to establish the current needs, health interests and information deficits of the population. Key issues such as natural medicine, holistic medicine, wellness, fitness, prevention, classical medicine, nursing, cosmetics, anti-aging, nutrition and the environment are in focus. Bids will an exciting mix of sales exhibition, counselling centre, non-stop lecture programmes and collaborative action.
www.gesundheit-messe.com
PE4life Resource Conference
October 10 - 11, 2011
Overland Park, Kansas (suburb of Kansas City)
Physical educators today are faced with an uncertain future. Fortunately, with great adversity also comes a great opportunity to cultivate change. Join the brightest and best in the profession as they share cutting-edge ideas and techniques through roundtable discussions, networking opportunities and breakout sessions. At this two full-day event you will: * Learn best practices from some of the most respected physical educators in the country. * Work together and network with other PE professionals through opportunities such as roundtable discussions. * Hear from professionals who have been there, done that and are sharing their lessons learned. * Take away ideas that you can immediately implement upon returning home. * Participate in activity and demonstration sessions with equipment vendors. * Leave feeling inspired and motivated.
www.pe4life.org
FIT FOR LIFExpo
October 8, 2011
Century II Exhibition Center
Wichita, Kansas
At the FIT FOR LIFExpo, held in conjunction with the Prairie Fire Wichita Marathon, you will find lots of resources about fitness, sports, nutrition, health, wellness, medical technology and senior living. It's the place for all of your Health Matters! The FIT FOR LIFExpo is also the spot for runners to pick up their registration materials. Vendors Interested in having a booth at the FIT FOR LIFExpo? Contact Kevin at 316-771-7345 or kregpro@cox.net for Vendor Application.
www.prairiefiremarathon.com
Club Industry - The Conference and Exposition for Fitness Business Professionals
October 12 - 14, 2011
McCormick Place
Chicago, IL
The Conference and Exposition for Health & Fitness Facility Management This show will cover everything in the Fitness Industry: Wellness & healthy lifestyles, Weight management, Superior service, Functional training and Creative programming
www.clubindustryshow.com
Baltimore Running Festival Health and Fitness Expo
October 13 - 14, 2011
Baltimore Convention Center, Hall G.
Baltimore, Maryland
The Health and Fitness Expo is open to the public and FREE of charge. You don't have to be participating in the event to browse all the great wares that will be on display. You will find great prices on shoes, apparel, active gear and health care products – items you can use even if you're not a runner.
www.thebaltimoremarathon.com
YogaFit Mind Body Fitness Conference
October 13 - 15, 2011
Red Lion Hotel
Seattle, Washington
Mind/Body Fitness Conferences are informative events that help students work towards a Yoga Alliance® registry, earn continuing education credits (CECs), or simply deepen one's yoga practice and transform one's self. In 2011, awaken your spirit and join them as they are planning some new and exciting activities in addition to the Yoga Teacher Trainings. So get in on the fun and start planning now!
www.yogafit.com
FitnessFest Conference and Expo - Tuscon
October 13 - 16, 2011
The University of Tucson Recreation Center
Tuscon, Arizona
The FitnessFest Conference and Expo is the largest fitness and wellness conference in the Southwest, attracting novice and veteran group exercise instructors, personal trainers, aquatic instructors and mind/body practitioners. The FitnessFest Expo is part of the bi-annual fitness and wellness conference. Participants will include fitness and wellness instructors, personal trainers, mind/body specialists, coordinators, club owners and directors from all over the country.
Detroit Free Press Marathon Health and Fitness Expo
October 14 - 15, 2011
Cobo Center - Oakland Hall
Detroit, Michigan
The Detroit Free Press Health & Fitness Expo includes more than 80 exhibitors featuring the newest designs in running footwear, apparel and technology, as well as the latest developments in sports, fitness and nutrition. The Health & Fitness Expo is home to Runner Packet Pick-Up, where all 21,500 runners will go to gather race day essentials including their Runner Goodie Bag, bib number, timing device and event T-shirt. •45,000 people visit/walk the show •75,000 sq/ft of exhibit space Runner Goodie Bag The Runner Goodie Bag is your opportunity to get your product or information directly into the hands of each runner. •21,500 bags assembled and distributed to all runners.
www.freepmarathon.com/expo.htm
The Nationwide Better Health Columbus Marathon Expo
October 14 - 15, 2011
Greater Columbus Convention Center Hall D
400 N. High St.
Columbus, Ohio
The Nationwide Better Health Columbus Marathon Expo features sports and fitness booths and attracts more than 30,000 people in a two-day period. The Expo will be open from noon to 7 p.m. on Friday, October 14, 2011 and from 9 a.m. to 7 p.m. on Saturday, October 15. The Nationwide Insurance Columbus Marathon Expo will feature running and fitness related booths.
www.columbusmarathon.com/expo
Wellmark Blue Cross and Blue Shield Sports & Fitness Expo
October 14 - 15, 2011
Polk County Convention Complex
Des Moines, Iowa
The Expo is host to national and local exhibitors featuring the latest in attractions, sportswear, gear and more that appeals to anyone interested in actively participating in health & wellness. The Scheels Speaker Series offers seminars and entertainment over the course of race weekend. Information on training for various sports, fitness topics, motivational messages, IMT Des Moines Marathon course presentations and much more will be offered at the Speaker Series, which is free and open to the public.
www.desmoinesmarathon.com
Anchorage Health & Wellness Expo
October 14 - 15, 2011
The Dena'ina Convention Center
Anchorage, Alaska
The First Annual Anchorage Health & Wellness Expo is Anchorage's first trade show dedicated entirely to the Health & Wellness industry.
www.dammstraightproductions.com
SWC Midwest MANIA
October 14 - 16, 2011
Hyatt Regency O'Hare
9300 West Bryn Mawr Ave River Road (at the Kennedy Expressway) Rosemont, IL (800) 233-1234
SCW Fitness Education's MANIA fitness conventions bring industry leaders to the backyards of fitness professionals throughout the country. Each convention offers a vast array of workshops on every fitness topic imaginable, ranging from Personal Training to Pilates, from Yoga to Pregnancy, and from Aquatics to Aging.
www.scwfitness.com
Healthy Lifestyle Expo
October 14 - 16, 2011
Warner Center Marriott
Woodland Hills, California
The Healthy Lifestyle Expo will help you change your life! Featuring eye-opening presentations from leading health experts, learn how to prevent and reverse heart disease, achieve permanent weight loss, protect yourself against breast, prostate and colon cancer, and make the changes in your life you've always dreamed of. Hear how top experts in fitness and psychology tell you how to keep your mind, body and spirit in tip-top condition! These are speakers you will hear nowhere else showing you how you can protect or regain excellent health, through diet and lifestyle.
www.healthylifestyleexpo.com
2nd Annual Tampa Bay Veg Fest
October 15, 2011
Cotanchobee Fort Brooke Park
Tampa, Florida
The 2nd Annual Tampa Bay Veg Fest, the Tampa Bay area's only vegetarian/vegan festival, makes its return on October 15 and features a new title sponsor in Whole Foods Market About 3,000 people attended last year's inaugural event, and this October's festival promises to be bigger and better. The new location will include air-conditioned indoor meeting rooms for guest speakers, films, and a kids' puppet show, along with improved outdoor facilities for vendors, performers and attendees. The event — presented by Florida Voices for Animals in honor of the 29th annual observance of World Farm Animals Day — will appeal to all who enjoy tasty, healthy foods, whether or not they follow a vegetarian or vegan diet. The food booths drew rave reviews last year, and local vendors are expected to again impress attendees.
www.tampabayvegfest.org
Celiac Awareness Tour
October 15, 2011
Presented by Ingles Markets
Hilton Greenville
Greenville, South Carolina
The Celiac Awareness Tour is a series of national events dedicated to providing information for those who live with Celiac disease or know someone who does and generally raising Celiac awareness. We strive to inform, entertain and inspire by way of lectures, personal stories and delicious gluten free meal and snack demonstrations at our gluten free events.
www.celiacawarenesstour.com
Orlando Natural Health Fair
October 15 - 16, 2011
Bahia Shrine Center
Orlando, Florida
Their goal and mission is to connect people with natural health care professionals who can help guide them to healthier alternatives and life styles for Body, Mind and Spirit. They do this by bringing together the natural health care providers in your area to one place for a fun and informative weekend. At this event you will be able to visit the displays of each and every contributor to the fair, and talk with them first hand. Obtaining valuable information and resources. Also there will be 2 full days of inspiring speakers. Learn about the newest methods and understandings in Alternative Health.
www.OrlandoNaturalHealthFair.com
Brisbane Fitness and Health Expo
October 15-16, 2011
Brisbane Convention and Exhibition Centre
Brisbane, Australia
Brisbane Fitness and Health Expo is a one-stop-shop for anyone looking to improve their fitness, health, and general well-being. A range of innovative health and fitness solutions will be on display, along with products and services from leading brands in the industry. Whether you're looking to hit the gym, kick a ball, lose weight, pump iron, improve your diet, find the latest in health and fitness information or just have an entertaining day out – the Brisbane Fitness and Health Expo has something for you.
www.brisbanefitnessexpo.com.au
ETNA Convention
October 15 - 16, 2011
Catania, Italy
29 Master classes, 4 Workshops, 12 International Presenters.
www.jairojunior.com/etnaconvention/2011
Working 2 Walk
October 16 - 18, 2011
Hilton Washington DC
Rockville, Maryland
Working 2 Walk returns this fall to the Washington, DC area. The past year has been an exciting time in the world of spinal cord injury research as therapies move from the lab into clinical trials. Working 2 Walk brings you the opportunity to: Meet the scientists who are leading the effort to find curative therapies; Hear first-hand the latest news on the research front; Learn about currently available modalities that will help maintain a healthy lifestyle and maximize function following spinal cord injury, Find out what can be done to accelerate progress toward cures.
www.unite2fightparalysis.org
Leading Age Annual Meeting & Exposition
October 16 - 19, 2011
Washington Convention Center
Washington, DC
Aging services leaders from across the globe will come together in Washington, DC for four exceptional days of learning, connecting and sharing with the world's best and brightest minds in the field. Three powerful cultural icons will be on tap as they celebrate 50 years of leadership and service in the aging field. Join Maya Angelou, Elie Wiesel and Mary Robinson, as they help Celebrate Age. Also featured is LeadingAge's Exposition, where 500 of the top aging services suppliers gather once a year.
www.leadingage.org
Women's Sports Foundation Annual Salute to Women in Sports
October 19, 2011
Cipriani Wall Street
New York, NY
Hosted by sports broadcaster, Bonnie Bernstein, this event celebrates the most accomplished women in sports and the girls they inspire. For more than 35 years, they have helped advance the lives of girls and women through sports and physical activity. For 32 years, they have been honoring the best of the best in women's sports while raising funds to support their mission at the Annual Salute to Women in Sports Awards Gala.
www.womenssportsfoundation.org
CanFitPro Personal Training and Group Fitness Conference and Trade Show
October 21 - 22, 2011
MacEwan Centre
Calgary. Alberta, Canada
CanFitPro conferences are events for fitness professionals. Combining great opportunities to obtain continuing education with networking and world-class trade shows, these are events you do not want to miss. Meet and network with the industry's leaders Whether you are picking up CECs for recertification, attending to upgrade your education or just to catch up with old friends, CanFitPro conference events have something for everyone, all at affordable prices. After attending a canfitpro event, you will be energized to be the best you can be, whether you are a personal trainer, group fitness instructor, program director or club owner.
www.canfitpro.net
Skylon Tower Health and Fitness Expo
October 21 - 22, 2011
Skylon Tower
Niagara Falls, Ontario, Canada
The Skylon Tower Health and Fitness Expo is open Friday October 21st from 3:00 to 8:00pm and Saturday October 22nd from 10:00am to 6:00pm. Pick up your bib number, runner's gift and goody bag, then visit the extended expo featuring running related products and items of interest to the health conscious.
www.niagarafallsmarathon.com
Asia Fitness Convention 2011
October 21 - 23, 2011
Imperial Queen's Park Hotel
Bangkok, Thailand
Asia Fitness Conference 2011 is an exciting and inspiring live-learning experience giving you first-hand access to the latest education and training in health, fitness and performance. They are committed to raising the bar in the fitness industry by improving standards and enabling professional development in individuals and organizations.
www.asia-fitness.com
Terveys Health Fair
October 21 - 23, 2011
Exhibition & Convention Center
Helsinki, Finland
Friday 10 am – 7 pm Saturday and Sunday 10 am – 6 pm
The Largest Well-Being Event in the Nordic Countries. The Health Fair attracts 45 000 visitors during one weekend. The visitors are active adults who are interested in their own and their close ones' physical and mental well-being.
www.finnexpo.fi
Pilates on Tour - Chicago 2011
October 21 - 23, 2011
Marriott Chicago Southwest at Burr Ridge
Chicago, Illinois
Pilates on Tour Chicago brings fantastic educational opportunities to the Midwest Pilates community while celebrating the strength and depth of the local teachers. Whether you want to learn new moves, connect with your community or deepen your understanding of the art and science of movement, Pilates on Tour provides a warm and supportive environment for learning and practicing this life changing art.
www.pilates.com
Total Training Seminars by Power Systems
October 22, 2011
San Diego, California
Designed for Professionals, By Professionals. These seminars are designed for fitness and sports performance professionals who want to build and revitalize their training programs, these one-day seminars incorporate elements of strength, sport performance, cardio, and wellness into an energizing lecture/hands-on environment. Taught by a team of experts, Total Training Seminars empower personal trainers, athletic trainers, strength and conditioning coaches, physical therapists, and other professionals with the knowledge and skills to excel.
www.totaltrainingseminars.com
Healthy Life Expo
October 22 - 23, 2011
Saturday: 10:00am to 5:00pm, Sunday: 10:00am to 5:00pm Minneapolis Convention Center - Hall C
Minneapolis, Minnesota
Many Reasons to Attend Free Sampling, Attend Free Seminars, Free Health Screenings, Goodies for Everyone! ~ EXPLORE 100s and 100s of UNIQUE Exhibitors! ~ ~ Aisles and Aisles of NEW PRODUCTS. Hundreds of Exhibitors and On-Going Free Seminars All Day - Both Days.
www.mediamaxevents.com
Mat-Su Health & Wellness Expo
October 22 - 23, 2011
Curtis D. Menard Sports Complex
Wasilla, Alaska
The First Annual Mat-Su Health & Wellness Expo is the Mat-Su Valley's first trade show dedicated entirely to the Health & Wellness industry.
www.dammstraightproductions.com
Texas State Veggie Fair
October 23, 2011
Winfrey Point at White Rock Lake
Dallas, Texas
Hosted by DallasVegan.com, this completely vegan fair will take place at the picturesque Winfrey Point at White Rock Lake and will proudly offer food, live music, arts, and other entertainment indicative of the established vegan scene in Dallas. In its inaugural year, the Texas State Veggie Fair was mentioned in VegNews' magazine's "99 Things You Must Do" issue. With a move to a larger venue with more exhibitors and vendors, as well as the addition of guest speakers, this year's fair will prove even bigger and better than last. Leading up to the fair will be a first-ever two full days of festivities, including a pre-party hosted by Mercy For Animals – a national non-profit animal protection organization dedicated to defending the rights of farmed animals.
www.texasstateveggiefair.com
Rhode Island FOOD DAY
October 24, 2011
FOOD DAY is a national event that aims to build momentum for a healthy, sustainable and equitable food system in all communities. (Think Earth Day for food issues) Throughout the month of October, Kids First and Real Food First want to help your school, hospital, worksite or childcare facility participate in the build-up to FOOD DAY in order to help shine the spotlight on efforts to improve all institutional food offerings.
www.kidsfirstri.org
YMCA International Conference - Hosted by the YMCAs of Mexico, Canada and the United States
October 26 – 29, 2011
San Francisco, California
Globally engaged YMCAs demonstrate a commitment to social responsibility and deliver on the YMCA's promise to strengthen community by offering support systems that welcome, celebrate, educate and connect diverse populations in the U.S. and around the world. This conference, hosted by the YMCAs of Mexico, Canada and the U.S., will focus on building YMCA capacity to serve diverse communities; operate effectively in an increasingly globalized society; and develop mutually beneficial partnerships with the global YMCA Movement.
www.signup4.net
Sports Source Asia
October 27 - 29, 2011
AsiaWorld-Expo
Hong Kong International Airport
Hong Kong, China
International sourcing fair for sports equipment and apparel Sports Source Asia in Hong Kong is your sourcing platform for sporting goods. Under one roof, manufacturers and representatives from a wide variety of sports-related merchandise sectors (from equipment to apparel to accessories) will meet sourcing managers and volume buyers from virtually all sport brand categories.
www.hktdc.com/fair/sportssourceasia-en/Sports-Source-Asia.html
Marine Corps Marathon Health and Fitness Expo
October 28 - 29, 2011
Walter E. Washington Convention Center
Washington, DC
200+ exhibitors and vendors featuring everything runners and their support teams want including running apparel and gear, training and nutrition products, food samples, Marine Corps Marathon licensed merchandise and entertainment. This event is free to the public.
www.marinemarathon.com/weekend_events/expo.htm
Green Living Health Expo
Sioux Falls, South Dakota
October 22 - 23, 2011
An exciting weekend filled with interesting exhibits, new products and information on modern green living and ways to wellness! Connect with area experts who can help you expand your green horizon. Branch out and discover the latest innovations inspired by nature. Shop for the latest products & "green" gifts. Learn about earth friendly choices that promote well being for you, your family, your home and community! You will find displays, information & exhibits covering: Health, Wellness & Nutrition Home Improvement & Energy Efficiency Landscaping & Outdoor Spaces Alternative Energy Featured Local Artisans & Craftsman Recycling & Conservation Fitness & Personal Development Babies, Kids & Family Money Saving Tips Community Programs Feel Good ~ Look Good ~ Do Good
www.greenlivinghealthexpo.com
Lake Natoma Four Bridges Haunted House Health & Fitness Expo
October 29, 2011
Folsom Community Center,
52 Natoma Street (next to City Hall)
Folsom, California
The Halloween themed Expo is held at the Folsom Community Center, site of the event's packet pickup.
www.fourbridgeshalf.org
Montreal International Symposium on Therapeutic Yoga
October 29 - 30, 2011
The 1st Montreal International Symposium on Therapeutic Yoga has emerged from the intent, desire and passion to provide a place of convergence and synergy to the growing community of therapeutic yoga practitioners. Yoga teachers of all certifications, students, teacher trainers, physiotherapists, osteopaths, chiropractors, researchers, doctors, people who work with the chronically ill, organizations and associations all of which are motivated to ease suffering alongside traditional medicine. This exceptional and unique event in Canada will bring together highly qualified participants and presenters, among the most recognized in their fields, and will quickly establish the Symposium as a major event in the field of therapeutic yoga in North America.
www.homyogaevents.com
The APHA Annual Meeting & Public Health Expo
October 29 - November 2, 2011
Walter E. Washington Convention Center
Washington, D.C.
The Public Health Expo is the largest and most comprehensive public health exhibit featuring more than 700 booths of information, state-of-the-art products, and services geared towards public health professionals.
www.apha.org
International Pool Spa Patio Expo
October 30 - November 4, 2011
Mandalay Bay Convention Center
Las Vegas, Nevada
Make plans to attend the 2011 Expo, your complete source for backyard living. No other event offers builders, retailers and service companies and landscape architects the products, resources, education and valuable information to strengthen your entire operation. For the staying power you need to thrive during changing times, count on the steady stream of resources, ideas and opportunities available.
www.poolspapatio.com
Rock 'n' Roll Los Angeles ½ Marathon Health and Fitness Expo
October 2011
Date and Venue TBA
www.runrocknroll.competitor.com/los-angeles

Stage Ready Nutrition and Training

The Competitor's Way Out of Emotional Eating

Gain Access To Women's Bodybuilding Secrets

Fat Burning Secrets of the World's Best Bodybuilders & Fitness Models
FREE 10 day Trial to the Gaiam Yoga Club.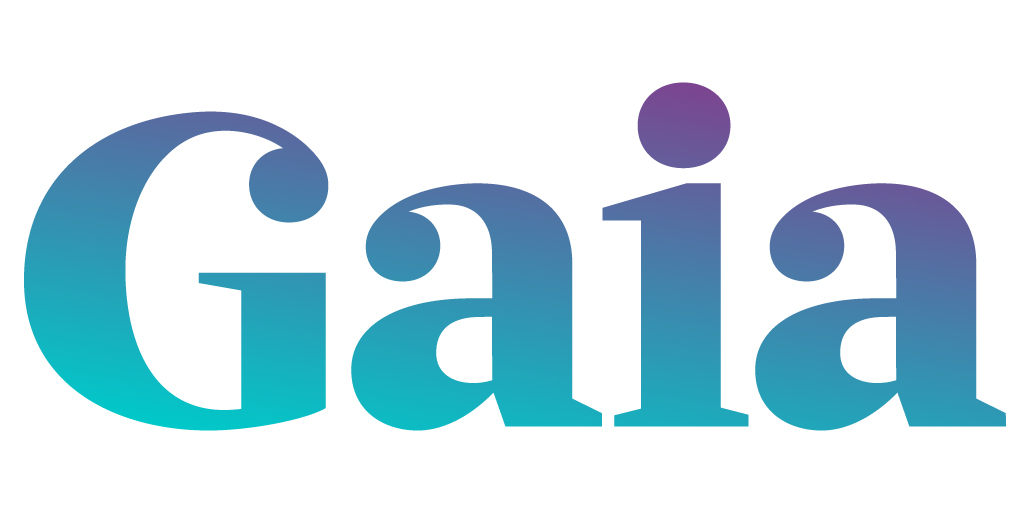 You've always wanted to try yoga; start today it's risk-free! Learn how to master 75 different yoga poses through videos, podcasts, downloadable pose guides and more. Start today!